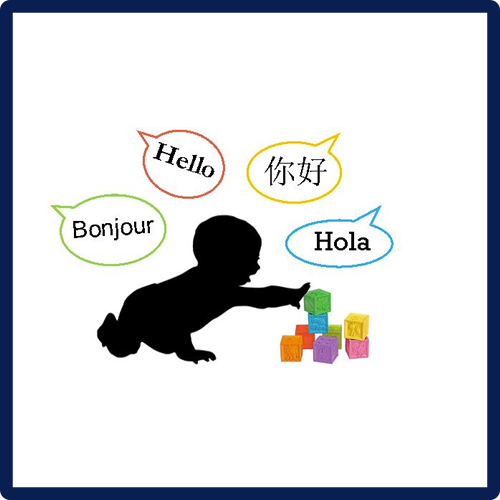 Many children grow up learning two or more languages and recent research has found differences in cognitive performance between monolingual and bilingual children. Currently we are conducting research looking at how bilingual infants transfer learning across cues and the influence of bilingualism on cognitive development.
We try to make the studies as convenient as possible, by coming to the parent and child's home at a time that is appropriate for them. Each study includes one visit of about one hour, at a time of the day when the baby is alert and ready to play. Layla Stroer will lead the visit, along with an undergraduate research assistant. During this hour we will ask you to go through a series of games with your baby. Afterwards, we will talk with you about the games to help you understand more about the study. Click here to sign up for this study.
Where does it take place?
We will visit your home at a time that is convenient for your family
What is the time commitment and age range for this study?
There is one visit that takes approximately 1 hour when your baby is 18 months old.
Will my child's data be confidential?
Yes, all data will be kept confidential. We will not publish individual data but data compiled across multiple families in the study.
Is there compensation for my participation?
Yes! You will get a 10 dollar gift card for your participation, as well as a small prize for your child.
Want more information or have other questions?
Please contact us at earlylearning@georgetown.edu.
Interested in participating in one of our studies?