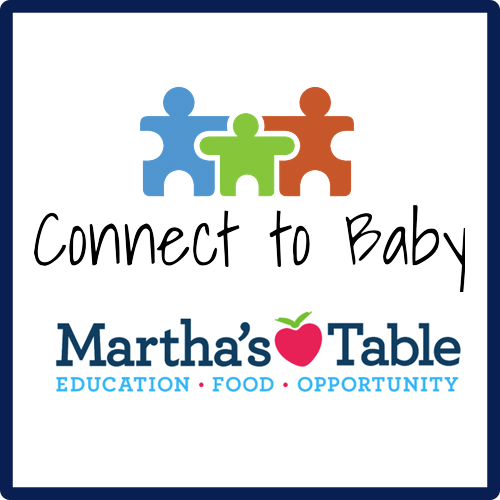 Ages: Prenatal to 12-months
Connect to Baby (CTB) is a free program that uses communication and play to build strong connections between parents and children. During our sessions, CTB uses media and activities to strengthen relationship skills in order to create a strong parenting team. 

Each week, parents meet with a trained facilitator to learn about how to communicate about parenting and get to know their baby better. 
Here's How it Works:
You can sign up in your baby's first months of life, or even before your baby is born

Sessions can take place in your home or at Martha's Table
Gifts and Benefits:
Families will receive:
Payment of up to $75

Stipends to cover travel and phone costs

Baby gifts and more!
For more information about Connect to Baby, send us an email at ConnectToBaby@georgetown.edu or give us a call at 410-925-8501
Interested in participating in one of our studies?